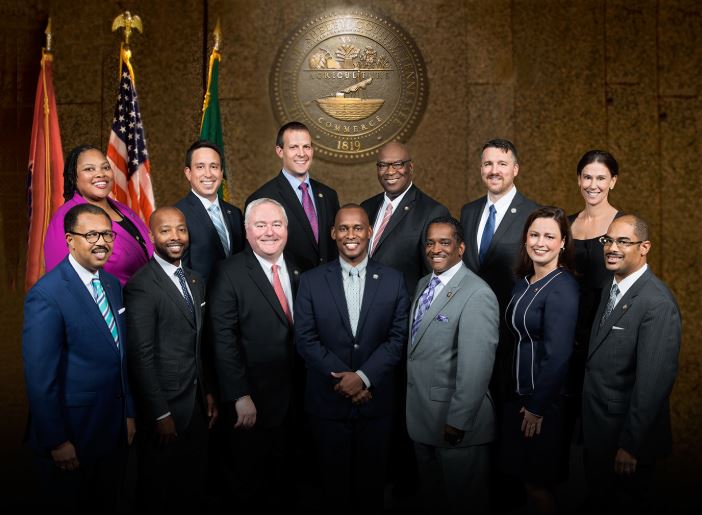 County Commissioners,
Contained in this blog is the proposal that Commissioner Willie Brooks asked for in Economic Development Committee on 2/20/19. The below defines the problem followed by an implementation solution that contains minimum fundamental components for improved economic development outcomes through a connected workforce development / career pathways system. Disconnected workforce development efforts are resulting in estimated taxpayer shortfalls of  $10-15M per year. Disconnected efforts to date are estimated to have cost Memphis/Shelby taxpayers $30M and those cost are now recurring.
With 20 years experience in the education and workforce development space, I have participated in a variety of educational initiatives and instructional transformations to include 1) instructional technology implementation 2) starting the credit recovery program in  the early 2000's in Tennessee with the Tennessee Organization of School Superintendents, 3) Mathematics instructional transformations in the states of GA, NC and SC and 4) Connected and demand driven workforce/education programming. There are not many people in the United States that understand the combined work found in data, the technology and the implementation of connected workforce development using a demand driven approach and I am one of those people with a small business right here in Memphis, TN.
I have been observing disconnected workforce development over three years in Memphis and have attended or listened to most of the Adhoc/workgroup meetings concerning workforce development. Given this, I would like to discuss a few high level positive and disappointing areas to help focus on the root problem of solving disconnected workforce development through proper alignment between Workforce Investment Network (WIN) and Greater Memphis Alliance for Competitive Workforce (GMACW) with a research-based solution.
Bright Spots and  Problem Disconnect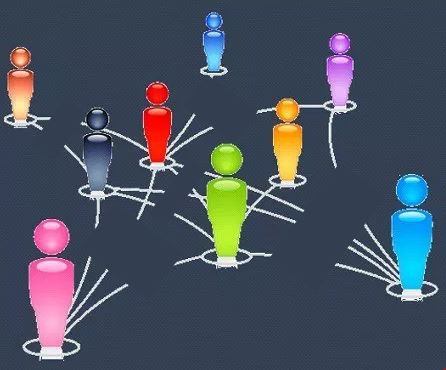 First are the bright spots. The Greater Memphis Medical Device Consortium (GMMDC) as supported by the MoveHire work of Alan Gumbel of GMACW, is a revolutionary and needed vehicle in workforce and economic development while leveraging true economic momentum in the medical device industry. And the Bartlett Chamber is working on the ground to promote the ACT WorkKeys occupational assessment with  its National Career Readiness Certificate (NCRC) to address the skills gap and build common language between employers, educators, policymakers and workforce practitioners.
Next, having called on workforce development boards throughout the country, while there are always improvement opportunities, the bureaucratic concern related to WIN is universal to Workforce Innovation Opportunity Act (WIOA) and state regulated workforce development agencies throughout the country. And as it relates to all the changes at WIN, I could not sympathize with Ms. Franklin more when she talks about stabilizing WIN in her testimony. WIN, while imperfect, seems to be functioning well considering the circumstances.
As far as the root problem of disconnected efforts, that resides with the introduction of GMACW and the lack of widely communicated and clarified role in the workforce development system by Memphis Tomorrow, Chamber and subsequently EDGE. The need for and the concept of GMACW is right on target. But there has been no execution by GMACW in the area of connecting local efforts. The root of the problem does not reside with GMACW staff but with the Memphis Tomorrow, Chamber and EDGE Board complex. These are the very board members that legislative bodies do not question in  legislative proceedings.
If County Commissioners were to examine the GMACW grant documentation, they would see that GMACW was to be the data aggregator and high-level connector for the workforce development system. GMACW was to do this while operating initially as a Chamber Chairman's Circle initiative by aligning the educational system with employer demand while getting leads from WIN for enrollment in the post-secondary education system.  Where both WIN and GMACW overlap with unclear roles is with educational institutions and employers. This overlap  will be addressed below in the proposed solution while leveraging the intended roles of both WIN and GMACW.
EDGE later took over GMACW and the Board did not hold regular board meetings over a 2-year period, which further documents the problem at the board level, as 60K students went without connected workforce development services. This disservice came on back of a Canadian contract award and vendor that lacked a track record of experience with the United States workforce development system while partnering with Tech-Hire, which was a federal grant, to support increasing technology jobs for the United States domestic citizenry.
And finally, as one of many locally shut out small businesses, I have written 6 blogs, while proposing a connected workforce development solution, that have been published on 4 platforms over the last 2 years. At the same time, none of these organizations has published a proposed connected workforce development solution in Memphis Tomorrow, EDGE, Chamber, GMACW, WIN or Seeding Success as disconnected efforts unnecessarily persist within a community in need. Below are my blogs:
Solution – Connected Workforce Development and Pathways

The Pathtrek process provides technical assistance and is an open tool platform that delivers process support  for connecting workforce development efforts while implementing career pathways. "Career pathways" is just another term that broadly defines "curriculum" sequenced in pursuit of a career goal. More technically, career pathways can be defined as a hierarchy of 16 career clusters that relate to 72 career pathways which then relate to 1000s of educational / training programs that are linked to over 800 occupations.
The Pathtrek process embraces research to connect workforce/career pathways efforts while systemically leveraging three broad areas of data/marketing, curriculum and professional development to address the skills gap, align efforts and promote local career opportunities. Given the open process, when a brand name  like "ACT WorkKeys" or "Indeed" is used in the following, it serves only as an example with alternative tools available for implementation use.
A connected solution involves the following non-negotiable minimum requirements that are widely marketed and understood to get all stakeholders on the same page using common language regarding workforce development. Establishing common language between professionally diverse stakeholders is paramount in connecting workforce development efforts. O*NET, serves as the the Nation's leading authority on common language development in support of connected workforce development efforts. In their Office of Management and Budget justification report, O*NET mentions the term "common language" 9 times. See minimum requirements below:
Clear organizational alignment with Shelby County Government under the leadership of the Shelby County Mayor directing connected workforce development efforts per Shelby County Commission Resolution
Supply / Demand Data – Coherent and easy for all to understand that embraces business return on investment methodology while promoting common language development, employer aligned educational and program offering
A research base to guide career pathways system, instructional and implementation design that recognizes employers as the chief customer of the workforce development system
Occupational assessment adoption to address the skills gap and promote common language development
Connecting technology for cost effective career navigation and planning, job listings, marketing, promotion and workforce pipeline measurement.
Professional Development – Stakeholder training for professionally diverse audiences while facilitating common development for connected workforce development and career pathways implementation. This work gets everyone on the same page regarding workforce development in support of economic development efforts.
Clear Organizational Alignment – Based on current mandates, intended roles, Commission testimony and the need to create clear lanes, WIN, while working with partners, should focus on adult job seekers while interacting with employers to fill jobs, student career awareness and  planning and increasing post-secondary enrollment.  GMACW should serve as the authoritative supply/demand data publisher and instructional design facilitator through industry councils while spearheading supplemental funding support and grant development for the workforce development system. When WIN and GMACW coexist in an area, a lead should be designated with the other in a supporting role. Establishing clear lanes will eliminate confusion and overlap in the workforce development space. Shelby County Government under the leadership of the Shelby County Mayor's office should lead connected workforce development efforts.
Supply Demand Data – GMACW would be the aggregator of workforce supply demand trend data unless determined otherwise while leveraging current direct oversight by the County Commission as an EDGE entity. Currently, there is no widely known and promoted aggregated workforce supply/demand data from which local policymakers are making decisions.
The source data that that is used in the Pathrek process for cost effectiveness, comes from public domain authoritative sources in Bureau of Labor and Statistics, Jobs4TN, Occupational Information Network (O*NET) and United States Department of Education. The leveraging and mastery of these data sets is fundamental in establishing baseline data before resorting to any other surveys or data collection efforts. In Memphis, given the lack of published data, these fundamental baseline data sets in the public domain have not been leveraged, locally distributed, marketed, promoted or mastered to locally inform workforce development and instructional design efforts.
At a minimum, these authoritative baseline data sets should be routinely published, updated and distributed while serving as a starting point for data informed workforce development decision-making. The authoritative data from the public domain is not an end all solution but serves as a starting point for demand and data driven conversations with further data collection, as needed, to enhance existing data sets, decision-making and system implementation. Employer demand data should be used to inform the academic curriculum for all learners and post-secondary program offerings while facilitating common language development between professionally diverse stakeholders in support of connected workforce development programming.
Currently, I am doing work with labor market information that I have not seen done anywhere. That's not to say it can't be done. I just have not seen it. Additionally, there are a range of options by which this data can be communicated through various web platforms but the following serves only as a small and partial data sampling for download and printing.
Research Base – A research base serves as a technical document to inform connected workforce development efforts and career pathways implementation across the educational and workforce development system. A published research base does not currently exist to support the work of connected workforce development programming and instructional design. The following research base integrates convergent references from business, education, workforce and career development theorists to inform system design. For example, constructivist learning theory and the career development theory of "story" drive the recommended implementation of career portfolios. See the following research base which can be evolved and improved based on local needs.
Occupational Assessment Platform – Currently, the Bartlett Chamber is leading Shelby County ACT WorkKeys promotion as an occupationally aligned assessment per on the record testimony in the Commission Economic Vitality workgroup by John Churchill. Unfortunately, while the Strickland Administration endorsed ACT WorkKeys in 2016, Shelby County has not reached its ACT Workready Community goals while surrounding counties have. The Greater Memphis Chamber has never seemed to promote ACT WorkKeys for some reason.
While there are acceptable alternatives to ACT WorkKeys and its companion NCRC,  WorkKeys  is the most widely used occupational assessment in the country. ACT WorkKeys is a highly credible product but often fails throughout the country due to a lack of local stakeholder promotion. An occupationally aligned assessment platform, such as WorkKeys, helps to market the community for economic development purposes based on quantifiable workforce readiness measurement while closing the skills gap.
In addition to standardized occupational assessments, other diagnostic assessments, which are not scored, are used to inform career exploration and include interests and workplace preference assessments which become part of a completed career portfolio for participants.
See ACT WorkKeys Data and also a this Gwen Ifill 8 minute PBS video that explains ACT WorkKeys.
Connecting Technology – Centralized technology efficiently connects efforts for the purpose of articulating supply / demand workforce trend data, promoting job openings and for career exploration, navigation and planning, Per Commissioner Willie Brooks concern, an authoritative centralized job board would market job opportunities for employers and to applicants through the use of technology.
To that extent, in the current environment, Jobs4TN is mandated by the State for WIN to use. Jobs4TN was originally designed as a case management system for dislocated workers while housing workforce trend data. The limitations are that for many audiences, to include students, the platform is not engaging or user friendly. At the same time, I personally use Jobs4TN as my raw baseline authoritative data source for local occupational projections in Tennessee.
Given these limitations, a centralized commercial job board, such as "Indeed", needs to be selected that will minimize employer implementation costs since many already use a commercial job board such as Indeed. A commercial job board promotes and advertises Memphis job openings locally, regionally and nationally appearing high in search results to attract population to the area.
Further, the selected job board should be connected to an engaging career navigation platform to support educational career pathways planning and to retain and develop talent while increasing post-secondary completion rates. In this way,  local career opportunities are being marketed with career promotion and planning seamlessly integrated into the standards-based curriculum for all learners and optionally for adult programs such as drug court and re-entry while being shaped by employer demand data. The output of such a program would look something like this for a student or adult in the form of a career portfolio. Career portfolios are sometimes referred to as career plans, transition plans or individual learning plans (ILPs).
Through this process, students, parents and participants in non-traditional programs learn about a range of in demand career pathways and post-secondary opportunities aligned to their interests and preferences that may involve a job opportunity, apprenticeship, post-secondary certificate, associate's degree, bachelor's degree or graduate degree. To see a video on career navigation based on true employer demand, please review this Success in the New Economy 8-minute video.
And finally, through this process, educators learn the language of careers by teaching through the lens of employer skills and knowledge demand data. By teaching standards aligned career content, educators learn the language of the business workplace that until now has not been afforded to them. After all, most educators' career path consisted of going to school, going to college and going to school to work. Through this process educators, build confidence in talking about careers thereby becoming key advocates in serving economic development efforts.
Professional Development
Kick Off Meeting – Community wide ½ day kickoff meetings help to create awareness of career pathways and the regional economy. These meetings help participants to begin using a common language of careers in support of regional workforce and economic development efforts. Typically, kickoff meeting participants include all stakeholders from business, education, workforce and government such as executive administrators, building administrators, human resource professionals, counselors, instructors and parents.
Career Content Academy – Following the ½ day kick off, administrators depart and service delivery personnel continue on with a "Career Content Academy", which is a minimum 3-day session. The career content academy immerses participants into the student and job seeker work of career development in self-exploration, career exploration and career pathways planning as well as program administration.
Career content academies help educators fill the workplace knowledge gap by helping them develop the language of careers and classroom implementation strategies while helping participants outside of education to develop an understanding of the education workplace and academic language. This collaborative approach strengthens communication through common language and partnership development.
Typically, career content academy participants include human resource professionals, workforce and education career counselors and instructors. The former helps support a deep implementation of career pathways into daily instructional practice while building community partnerships in support of regional career pathways and economic growth.
Online -And finally, follow up onsite coaching and online training tutorials would be available for post training support and training in general.
Conclusion
Memphis has an opportunity here and could think "big" with a Nation Leading Career Education initiative which would go to address the skills gap while marketing Memphis nationally for economic development. At any rate, its time to get started after 4 years with connected workforce development. Waiting until the Fall for another Chamber pageantry event, would not seem to be an option….