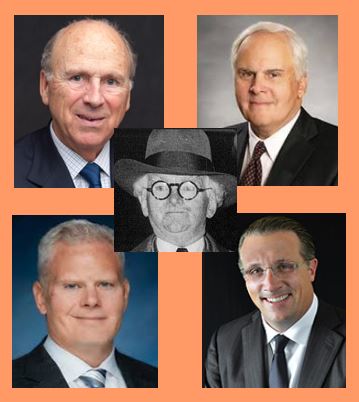 TRUE STORY: Richard Smith's revolutionary economic development model involves rewarding the same group that has been running Memphis growth efforts in the ground with seats at the table. Smith's plan is to bring together EDGE, Downtown Memphis Commission, Chamber and Legislators together for bi-monthly meetings. Problem is that the group has yet to publish a plan for economic development after a almost a year.
The same people at the table is just an example of the closed Crump Machine mentality carried forward by the FedEx/Memphis Tomorrow complex and overseen by Fred Smith and Pitt Hyde. The closed mentality has gone to support, arguably, a socialistic corporate welfare state in Memphis for the small few while having small business operate in a capitalistic model.
The problem is that data trend lines show that this approach of top business leaders is yielding stifling socialistic growth trends in declining small business vitality and below peer average wage growth. This occurs as connected workforce development efforts have been obstructed over a four year period by many of the same few business leaders that have benefitted from the socialistic corporate welfare model and  sit on such boards as Memphis Tomorrow, Society of Entrepreneurs (SOE), Chamber and EDGE.
Solution
The bulk of Memphis Economic Development problems reside in small business vitality and workforce development while public transit is dismissed and corporate welfare roars while in many cases using bogus accounting. The only solution to the problem is that the Crump era private establishment will have to find ways to engage those people they shut out in small business through increased business receipts and transactions. Something the Crump era corporate business sector has been unwilling to do while focused on building out socialistic programming which includes the buildout of a vast nonprofit complex.
Many small businesses have much to offer but are wary of participating in the pageantry fluff of initiatives put forward by the establishment such as in the Epicenter nonprofit, Startco nonprofit or the SOE pitch contest. Such pageantry fluff has been longstanding locally while not resulting in increased business receipts for a struggling Memphis small business sector.
And besides, much of the design of "small business development" seems to be around incubators to hit homeruns in the next great corporation as opposed to building out a vibrant small business economy. This occurs as corporate welfare roars using corporate welfare accounting that none of the SOE business leaders could begin to defend on their best day.
The SOE Board should know that successful entrepreneurship is going to continue to struggle in Memphis  within a socialistic corporate welfare policy model and in a closed business climate that tends shut out large segments of the local population through a lack of business receipts. Refreshing bright spots to confront some of this exist in County Government with Shelby County Mayor Lee Harris and perhaps a few new Commissioners.
County Efforts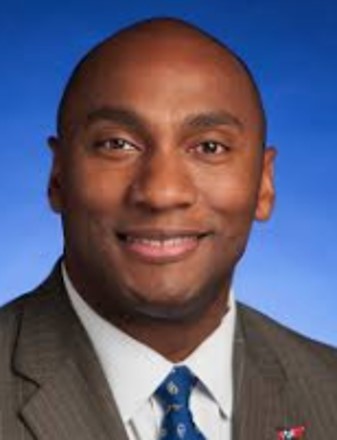 County efforts plow forward in many cases ill equipped. Many of the new commissioners are untrained in economic modeling  that has been used to underwrite complex corporate welfare  "economic development" transactions. Many of these transactions use bogus accounting to justify corporate welfare entitlements that have undermined the tax base and true economic development efforts in public transit, small business and workforce development. The estimated cost to taxpayers for the EDGE retention PILOT program is estimated to be $200M while being reported as a $600M gain.
The Memphis retention PILOT accounting concern was recently reported on by the Beacon Center of Tennessee but went unreported in Memphis. This sham makes the still unknown cost of the  Electrolux departure a minor concern.  The local Memphis press non-reporting of the Beacon report is just another tenant of the closed system of Memphis thereby leaving the corporate economic development complex unchecked to further exacerbate local imbalances.
On workforce, both the County Economic Vitality workgroup led by Commissioners Willie Brooks and Brandon Morrison and the Education workgroup led by Commissioners Michael Whaley and Tami Sawyer are ill equipped. Both groups are blindly working without data to connect workforce development efforts with employer demand. And furthermore, neither group has a research base to guide their conversations on what a thoughtful connected workforce development approach might look like.
Through no fault of the County Commissioners, the lack of  equipped support was brought to them from a consortium of members who represent such organizations as FedEx, Memphis Tomorrow, Chamber, SOE and EDGE. These members have worked feverishly to obstruct local small business services to connect workforce development efforts over the past four years at an estimated recurring cost to Memphis/Shelby taxpayers of $10-15M per year.
Further, in the County Economic Vitality meetings, ACT WorkKeys was discussed as if it were something new. Its not new. But its good news is the Bartlett Chamber is leading the way to promote WorkKeys to connect education/workforce development efforts. ACT WorkKeys is an occupationally aligned assessment platform that helps build common language between employers and educators to address the skills gap. While proposing services to connect local workforce development efforts, I have been promoting ACT WorkKeys for 4 years.
Unfortunately, while advocating for the taxpayer and connected workforce development efforts as a local small business, I was kicked out of the Greater Memphis Chamber without cause while having both access to bylaws and my member benefit of an annual review denied. This practice is just another example tenant of the closed Crump era Memphis economic development system that stifles the evolution of the Memphis ecosystem.
The Chamber was determined to shut out local small business while obstructing connected workforce development services for 60,000 learners on the back of a foreign Canadian contract award that did not deliver. I am begging for someone to ask for me to document this occurrence but its my guess that no one wants to know the truth as it will expose the total dereliction of Memphis Royalty and their desire to obstruct needed services to a community in need.
Conclusion
Unfortunately, refreshing and reform minded leaders in Harris and other Commissioners will be seriously outnumbered on corporate welfare economic development boards involving, you got it, the same people. This reality will likely hamper reform efforts to accomplish needed transformation that without it leaves Memphis an estimated 10 years behind as a result of the FedEx/Memphis Tomorrow economic development product.
The only vocal on the record support reformers have had is the social media group MRYE – Memphis Raise Your Expectations that goes formally unrecognized by the establishment political class in local hearings. Without MRYE, taxpayers have no voice in Memphis to combat the decline by design framework forwarded by the complex.The establishment political class schedules and hears only 1 presented side and that is the side of the stifling FedEx/Memphis Tomorrow economic development complex represented by the Chamber, DMC and EDGE.
The only way out of this economic development conundrum is through massive philanthropic contributions that in effect pay back taxpayers for economic development losses and for the private corporate sector establishment to engage those people and needs that they have systematically shut out for years.  This will require a shift away from culturally embedded socialistic corporate welfare and nonprofit initiative pageantry that has come at the expense of a Memphis Community in need.