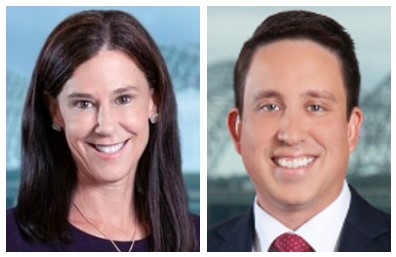 Let's say that Commissioners Michael Whaley and Brandon Morrison wanted to direct a finite set of economic development resources more toward workforce development. Would they have the data to make the business case?
For some time now, expensive economic development programming, primarily in the form of corporate/real estate incentives, have exploded in Memphis without reliable measurement all while local workforce development efforts have floundered. One reason for this is the lack of publicly administered measurement and a data driven business case for workforce development.
Over the past 8 years, floundering workforce development efforts have persisted in the midst of faulty business cases made using unreliable economic impact studies that forecast massive tax revenue windfalls in favor of corporate/real estate incentives.
The result, flat local tax revenues with connected workforce development implementation five years behind schedule. This is troubling, just as a recent Smart City Memphis posted Brookings Report states that over 95% of surveyed executives rated the availability of skilled labor as "very important" or "important" in site selection. The report further signals an economic development disconnect with only about 2% in economic development incentives nationally going toward job training.
So does the County, Whaley and Morrison have the measurement tools to make the business case for more resources directed toward workforce in local economic development efforts? Not at the moment. After all, County Trustee Lenoir and now Newman have repeatedly called for an integrated database just to manage tax incentives of 9 abating boards and then there is the question of reliable economic and fiscal impact measurement of incentives of which there is none. There has to be a better way…..
Tax Incentive Fiscal Note Impact (TIFNI) Platform
There is a better way. While leveraging local data, TIFNI is a proposed LOSB research project to deploy a data driven methodology to size public economic/workforce development incentives and expenditures based on customer taxpayer return on investment (ROI) analysis while deploying an integrated tax incentive database. Just like a community does not want to go over board with corporate/real estate incentives, they do not want to rush and overspend with workforce development either.
So what's the right amount ? While its undetermined, with a Memphis youthful population asset advantage over peer economic development competitors, TIFNI would likely recommend directing more financial resources toward workforce development to increase wages and improve economic development outcomes. In the end, the only true economic development in Memphis is going to happen by increasing wages of the resident population or through new residents that make above average wages. New residents making below average wages, isn't going to move the needle.
At the same time, the community can't underspend on business development expansion or overspend at the cost of workforce development within the context of economic development and a global economy. A simple organizing framework can be found in the diagram below when implementing reliable economic and fiscal impact analysis regarding business expansion incentives.
The budget is balanced with average wages. So, business expansion with below average wages is unlikely to receive tax incentives absent significant capital investment. And if they do receive incentives in this model they will likely be below 75% for new capital investment when employing below average wage jobs. Likewise, in the current economic development environment, properly measured incentives are in order when considering business expansions that pay above average wages. See diagram below.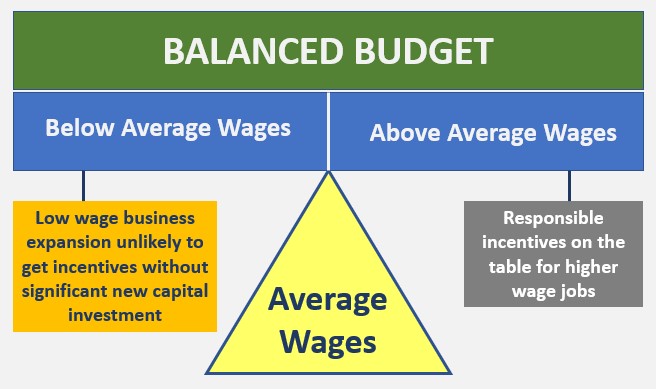 To that extent, TIFNI can be applied to optimize workforce development ROI as well within the context of economic development.
Conclusion
Publicly administered reliable economic and fiscal impact analysis with key performance indicator measurement is needed to serve economic development efforts for the benefit of the Shelby County taxpayers. The LOSB TIFNI solution provides just that. Without needed measurement, Whaley and Morrison are likely to only be workforce activists unequipped with a data driven business case to optimize customer taxpayer ROI for local economic and workforce development efforts…..