Local leaders should allow the purchase of the 100 N. Main building using the PILOT Extension Fund. But they should reject Mayor Jim Strickland's new $15M PILOT Extension and $10M Accelerate Memphis fund requests.
In the midst of COVID, since December 1, 2020, Strickland has strangely sponsored, an astounding $87M in expenditures for downtown public parking related projects. That is $77M from the Downtown Memphis Commission (DMC) PILOT extension fund and $10M from the proposed $200M Accelerate Memphis bond issue for neighborhood revitalization. Here are some quick facts about the PILOT Extension Fund (PEF):
The PEF is Memphis and Shelby County taxpayer, not DMC funds
The DMC manages 5,500 public parking garage spaces, that in 2019 pre-COVID, generate $2,025,547 in revenue or $368 per space.
The DMC PEF presently owes the City of Memphis $10.5M
Over 25 years, the PEF will consist of $137,381,691 in taxpayer funds. $15M existing balance + $102,622,791 in restricted tax proceeds + $19,758,900 in debt service payments
Most interesting, $19,758,900 in PEF proceeds comes from debt service payments from $23M in DMC loans for private garage development. The PEF was never intended to serve as a loan fund for private garage development.
Effectively, through the DMC PEF, $23M in taxpayer money has been misused, to construct private garages, using taxpayer funded loans. The loans provide an overly generous weighted average 49 yr term and 2.18% interest rate. The taxpayer funded loans were made to local "visionaries" like Hyde, Orgel and Carlisle.
Orgel is teed up to get another $3.5M loan with Strickland's $87M parking plan, that includes $62M in parking projects, $22M to clean up the 100 N. Main blight, indirectly incented by the DMC Loews incentive package and $3.5M for Orgel's Snuff District private garage.
Meanwhile, Councilman Martavius Jones is questioning these plans, where he seems to confuse who is behind the support of these lofty parking projects. Jones, representing taxpayers, stated in Council Committee, "we have already spent 80% of the $100M (actually $137M)". It's not spent yet, without City/County legislative approval.
Jones should be commended for his healthy skepticism of the proposed parking expenditures, while noting it is not the taxpayers but the Elitists planning to spend $87M for public parking. The $87M also includes $22M to clean up the 100 N. Main mess left by the DMC, who again, currently owes the City of Memphis $10.5M.
All of the above occurs under the Memphis Tomorrow "government efficiency" program. In their coaching, the corporate elitists commonly advise to "run government like a business". Perhaps that is what should be done with the PEF, while serving the customer taxpayer.
Awakening and Run it Like a Business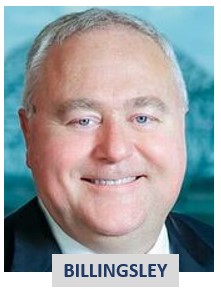 Another legislative player in the public parking binge has been Commissioner Mark Billingsley. In December, after referring the PEF back to committee for review, Billingsley had an awakening of sorts. Two week later, Billingsley plowed forward in favor of $62M in public parking expenditures, while disallowing committee due diligence.
Now that is quite an awakening ! With that in mind, the below generous analysis occurs with a similar hypothetical awakening, that reluctantly accepts the need for more downtown public parking. To get there, one has to ignore the $250K DMC Downtown Parking Study, that showed a surplus of available parking in the downtown core.
To that extent, the below generous analysis evaluates planned downtown parking investments like a business. In this way, using a business lens, the question becomes:
"Today, what is the MOST that should be spent on downtown public parking?"
Given: DMC generated $2,024,547 in Pre-COVID 2019 parking revenue with 5,500 spaces or $368 per space.
Given: Currently, DMC will add 1029 public parking spaces from the $87M project
Assumption: Generously, all revenue from increased spaces will be treated as profit, with no associated expenses. 1029 spaces x $368 = $378,672. Even more generous, make it $400,000 per year in increased profits from increased and improved public parking infrastructure
Assumption: Downtown commercial property taxes will increase by $1M per year, due to improved public parking infrastructure.
Assumption: 20% of overall project cost are attributed to interest costs, since the $62M in approved projects do not include interest on borrowed funds.
Analysis: $400,000 (parking profit) + $1,000,000 (commercial property taxes)=$1,400,000 per year x 25 years = $35,000 000. The current approved public parking expenditures do not include interest costs, so the overall amount needs to be discounted for interest cost by an overall 20% . $35,000,000 x. 80 = $28,000,000
In this overly generous analysis, the most that should be approved today for downtown public parking is $28M.
Better Way – Recommendation
In the midst of COVID and considering the DMC owes the City of Memphis $10.5M, today, there is just a better way than $87M for downtown public parking related projects.
Given what has been approved in $62M, that leaves a $34M approval surplus from the most that should have been approved for public parking in $28M. Additionally, there is $25M more proposed. Given the former, these are recommendations to make up for the $34M approval surplus, in context with the $25M currently being proposed by Strickland.
The DMC should purchase 100 N. Main for $12M, within the existing $62M approved budget. This leaves an approval surplus of $22M ($34M-$12M)
For economic development purposes, EDGE should contribute $10M of their $22M in cash assets to the overall project. $22M – $10M = $12M approval surplus
The Orgel private garage project of $3.5M should be rejected because it is a misuse of taxpayer funding. $12M-$3.5M=$8.5M approval surplus.
Using a business approach, the above recommendations leave in place the current $62M approval but requires all proposed PEF work to be done within the approved $62M budget, while not allocating any of the proposed Accelerate Memphis funding to the 100 N. Main.
With these changes, a $34M approval surplus can be cut to $8.5M. More work to be done to find $8.5M but that too can be found. More on that later……