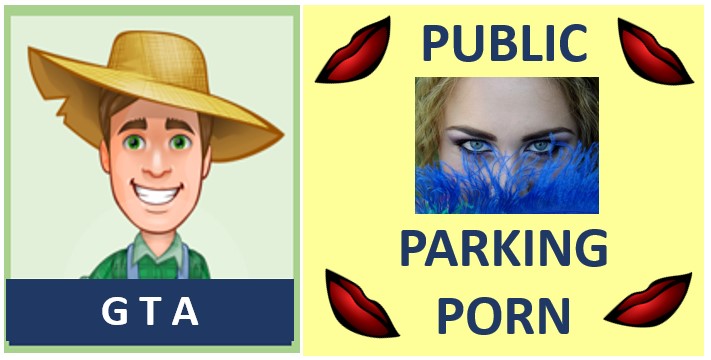 Formerly "Old White Dude (OWD)" has had a handle change to "Greatest Taxpayer Advocate (GTA) in Tennessee History". With that handle change, GTA is pleased and honored to launch "Public Parking Porn". Public Parking Porn, is not about making out in a car, but instead catalogues all of the available public parking, which serves as a form of obscene taxpayer pornography, in context with the unnecessary $160M+ in planned downtown public parking and Riverfront expenditures.
At this point, the solution is NOT building the mobility center while constructing promised outdoor and centrally located Riverfront parking and eliminating the contribution to the Brooks museum. The former makes up for the absurd Downtown Mobility Authority funded Cutbank Bluff walking path expenditure. This will save taxpayers $70M over 25 years. Lets get started with Parking Porn.
Riverfront Parking Vision
Eliminating 50% of the free public parking in a $60M public park. Nuts ! "Garage Mahal" was coined by Ham Smythe III per Dan Conaway.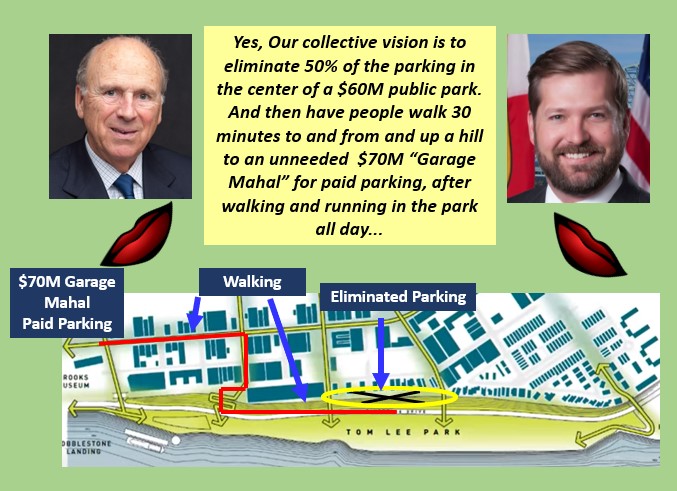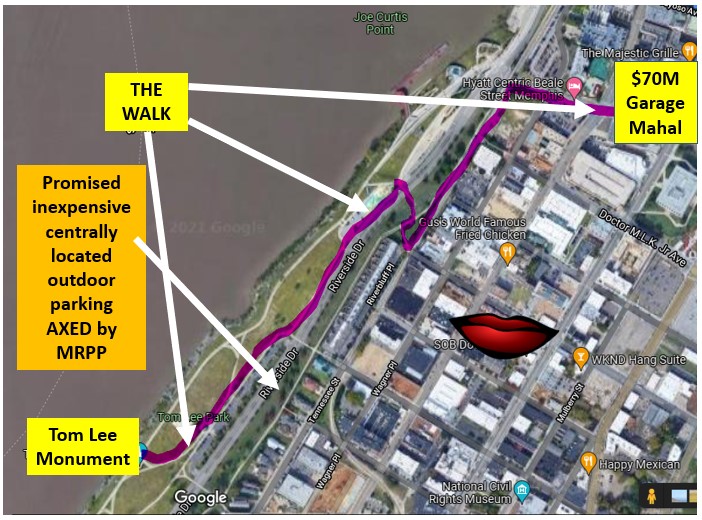 $5M Walking Path outside of the PITTCO Compound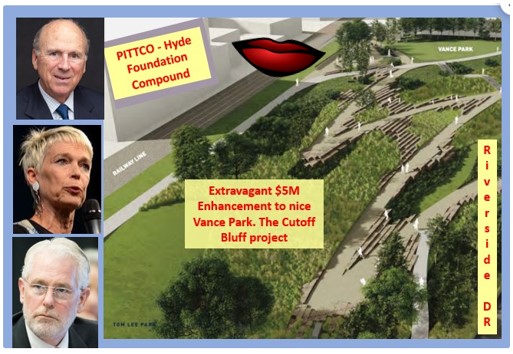 Downtown Mobility Authority (DMA) Financials (Pg. 10)
Close analysis reveals, assuming $10 parking revenue per day per space, that the 250 Peabody Garage has a 6% occupancy rate, while generating $209K in annual revenue with an astounding $267K in parking revenue collection costs, and losing, approaching $1M, $869K per year in cash. Also concerning is the $99k in parking revenue collection costs, associated with Henry Turley's Barboro Flats property public garage, that hosts primarily apartment tenants.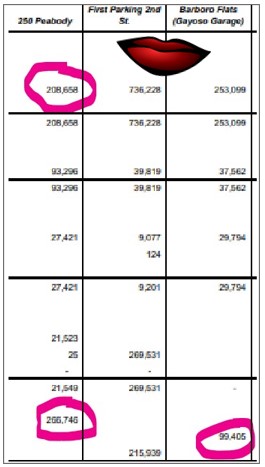 Available Public Parking at One Beale Garage at Peak Business Time
One Beale has reserved parking for The Landing and Hyatt Centric with significant amounts of available public parking at peak business day use time.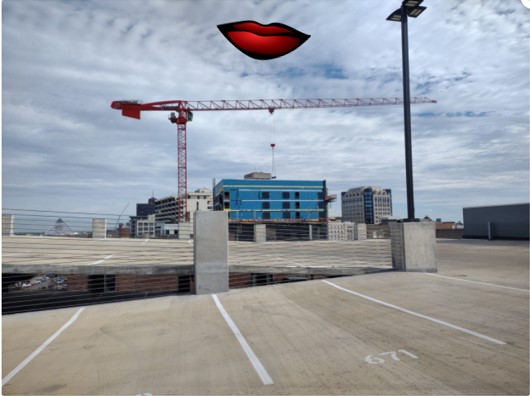 MLGW Public Garage
There is talk about operationalizing more of the MLGW garage for public parking. That is a good thing. During peak business time, floors 3 and 4 are sparsely used, while a fenced in upper portion of the garage is for State of TN use. This portion of the fenced in garage also seems to have a low occupancy rate which is also captured in the below pictures.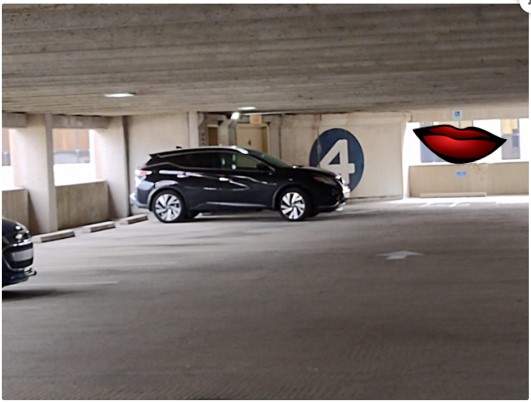 State Parking Area in upper MLGW parking decks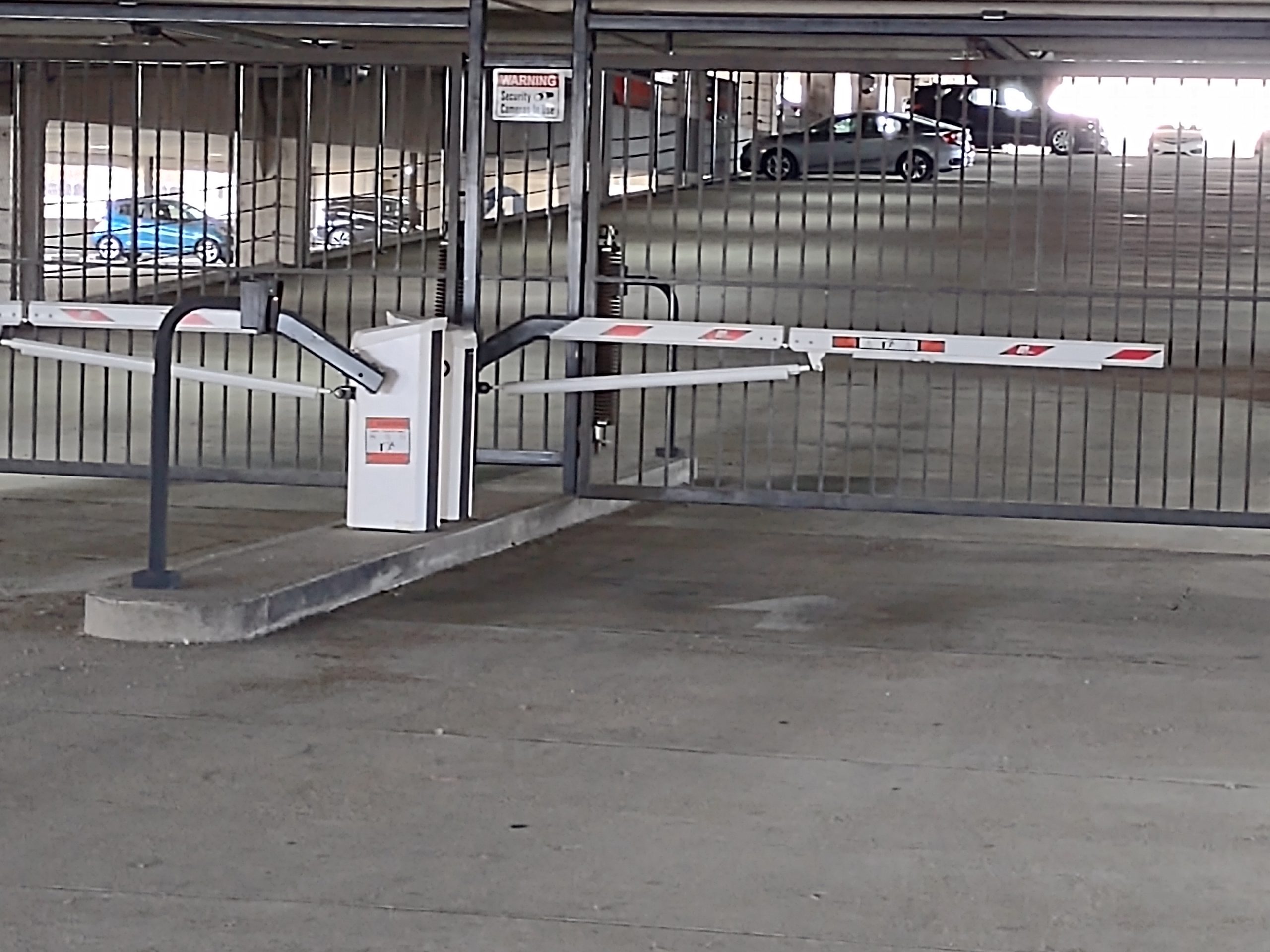 Hard to see, but through the fence, that is the empty upper decks of the MLGW State of TN parking area during peak business time.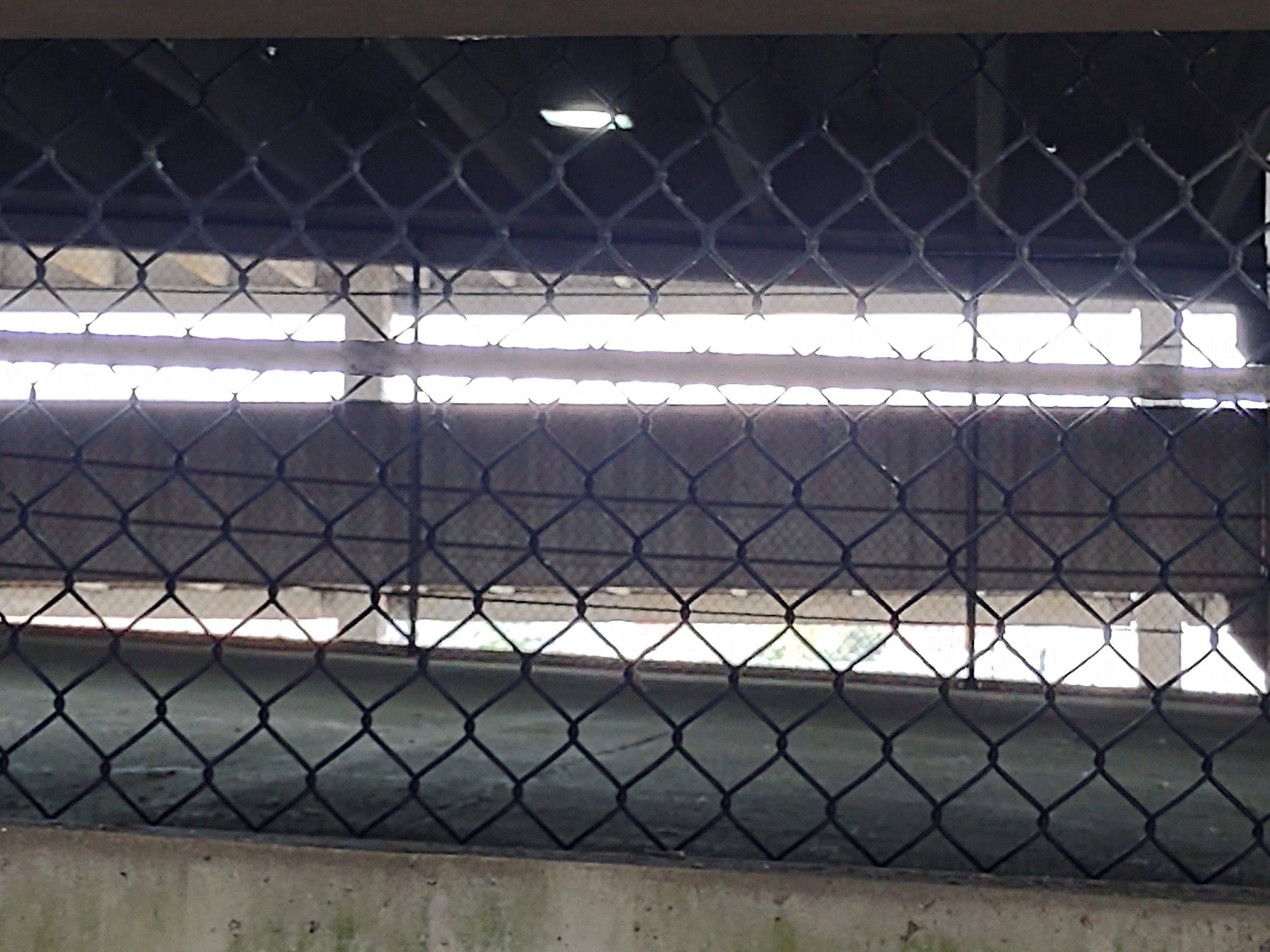 One Beale $10M Parking Garage Loan Repayment
Not until November 2023 do monthly payments begin for a 50 yr 2% $10M Parking Garage loan.
250 Peabody Place Weekend Peak Time Garage Run
Documents unused public garage, just blocks away from the new mobility center.