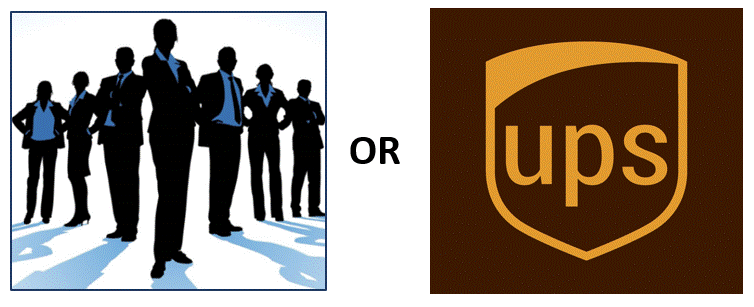 So what is the priority, workforce or excessive incentives ? For years now the local establishment says that workforce is the #1 priority but connected workforce programming has never taken place. But what takes place regularly is EXCESSIVE incentive awards. For Workforce to be #1, public funding must be prioritized to serve the need.
Louisville, KY., just last fall awarded UPS with a $40M incentive package for 1,000 announced jobs and a $750M capital investment. Memphis awarded $38M for 25 jobs and a $261M capital investment. UPS is making strategic geographic investments. The $261M Memphis investment was always going to be in Memphis and the $750M investment was always going to be in Louisville.
But in the current economic development climate, with "but for" gone in practice, some local incentive can be defended for the $261M UPS investment in Memphis. Using the TIFNI tool and applying generous assumptions, we recently right sized the UPS incentive down from $38M to $27M.
TIFNI assumes a corporate expansion fiscally paying for its growth with the taxpayer netting at least as much as the corporate beneficiary in sizing job incentive awards. What's good for the taxpayer is good for business. But if you benchmark the UPS Memphis incentive against Louisville's UPS incentive, TIFNI assumptions are liberal.
Here is what the benchmarking reveals about the UPS Memphis vs Louisville abatement while calculating in the higher Memphis/Shelby property tax rate and using 300 jobs for the Louisville. 300 jobs as opposed to 1,000 jobs is used for the Louisville analysis because the puff 1,000 jobs is not promised to materialize until 2035.
Louisville abated 35% of the estimated total projected new tax revenues to include taxes from wages and property and Memphis abated 68% with their UPS project. Had Memphis abated 35% of the new UPS project revenues, the Memphis abatement would have been $19.5M not $38M. See the $18.5M excess ?
With this $18.5M excess and no connected workforce development implementation, excessive incentives remains the local priority.
Sizing Incentives, Taxpayer Advocacy and Process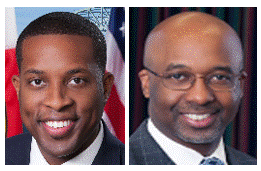 New Councilman JB Smiley just wrote a Daily Memphian editorial where he discussed increased oversight for external agencies but Commissioner Martavius Jones tried that with his "reeling in" initiative. Jones' initiative went nowhere. In fact, Jones has seemed to harden on EDGE reform while not allowing citizen subject matter expertise testimony in Budget committee on excessive incentives. Leadership in Memphis constantly dismisses the taxpayer which is why Memphis has fallen behind in the global economy.
The new Council missed a major reform opportunity by approving the reappointment of 3 EDGE Board members which will result in service on an abating board of up to 16 years; 8 years longer than they can serve on the Council. As a result, just last week, the EDGE Board just approved 2 tax incentives in UPS and Blues City that can be shown to be $20M in excess. And that was only 1 EDGE meeting ! Generally, EDGE overall incentives are $250M in excess.
And regarding external agencies, there is a bunch of them with 13 abating agencies in all of Shelby County. But starting with EDGE is a good start while working through the standard committee process without the creation of "Task Forces" that don't work.
Basic data driven decision making and taxpayer advocacy, evident in other communities, is missing from the Memphis discourse. Take for example the $3M riverfront Commission approved grant which did not contain a schedule of deliverables or $3M tennis center without hearing other proposals or having economic impact justification or the lack of rigorous EDGE oversight for 8 years. That's not to mention the simple middle school math problem that is "if your major employers are tax exempt or getting 75% property tax abatements can business growth be adequately supported ?"
Anyway, EDGE is a good place to start with taxpayer advocacy and reforms. And they better put a stop on abatements as they consider reform or EDGE will ram a bunch of excessive crap through the system before reforms take hold. With a hold in place, research is available to reform and size incentives. Dr. Timothy Bartik's work, "Making Sense of Incentives" , contains a diagram on page 23 that identifies leakages in typical economic incentive modeling.
Leakages that need accounting for in tax incentive economic modeling include:
75% of the time, incentives do not impact business location decisions
Few jobs go to residents that are not employed
Higher public support cost due to new residents
Incentives displace business for existing businesses that trade regionally
Currently local leaders have a both a measurement and data problem with incentives. The measurement problem is that the above leakages are not accounted for in current projection accounting and the data for incentives is not consolidated in one centralized database. The Shelby County Trustee for years has been calling for a consolidated database and Trustee Regina Newman has shown favor toward the TIFNI approach.
The tax incentive fiscal note impact (TIFNI) platform proposes to provide a fiscal note for every abatement with all tax incentives consolidated in a centralized database with a taxpayer centric measurement platform for public-private initiatives.
Conclusion
For years the community has viewed those from the FedEx/Memphis Tomorrow complex as economist. They are not. They are businessmen and their advice has resulted in an implementation of corporate socialism in the form of excessive incentives and a botched workforce development system.
If local legislators quit listening to the same people in the FedEx/Memphis Tomorrow complex, use data, start thinking for themselves while practicing rigorous oversight and view the taxpayer as the customer in publicly funded initiatives, Memphis will move forward with workforce as the #1 priority.