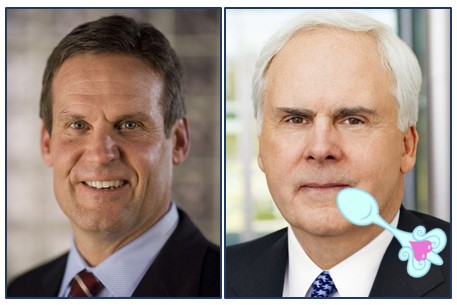 Governor Lee,
Entitled silver spoon elitism is the root cause for systemic Memphis decline. Just as many of us feel entitled to draw our next breath, the Memphis spooners feel entitled to run their city in the ground while using federal, state and local tax dollars. The Memphis Tomorrow CEO organization, a national embarrassment, is down in every category over almost 20 years as their initiatives feast on taxpayer dollars.
So how can state taxpayers afford to invest in systems of decline? After all the FedEx/Memphis Tomorrow CEO complex has been content with decline for almost 20 years. Local leaders fall in line with Memphis Tomorrow leadership modeling, while lacking the human systems, checks and balances to evolve the ecosystem.
Local leaders in the political establishment, press and university complex are not alarmed at the deficiencies found in GDP, employment, total wage growth and botched systems and corresponding excesses found in tax incentives implementation that point to the entitled spooners feeding on a Memphis community in need. Deficient Memphis Tomorrow CEO membership is arguably more expensive than the natural $161B disaster of Hurricane Katrina, where Memphis trails New Orleans in GDP growth. In this way, community decline has been institutionalized as the resident population is dismissed.
For my part, I have been cursed with having worked in other communities throughout the country and the ability to compile a few data tables. The former curse and landing in Memphis, forced me to ask the question, "What the hell is going on here?" I have never witnessed in other communities such engrained processes of decline. People live in a bubble here, disconnected from critical economic development measurement while competing against Northern Mississippi and Eastern Arkansas in a global economy. I wonder at times if Fred Smith and Pitt Hyde have ever left Memphis.
One has to wonder, what Smith, a history buff, expects to happen in the system when elitism that feeds on a community in need is so systemically apparent?  Does he expect data informed dissent to play a role in an American Democracy or does he expect entitled spooner corporate socialism to continue unchecked while wrecking the local Memphis ecosystem. While there are ups and downs with the business cycle, Memphis has declined as a competitive ecosystem over almost 20 years.
My guess is, after almost 20 years of Memphis Tomorrow, Smith expects more corporate socialism that has stifled local GDP growth. workforce development and the emersion of needed small business establishments to power the local economy. Again, its not clear to me that Smith has ever left the City of Memphis except maybe for his legendary trip to Las Vegas to save the day at the Blackjack table.
While there have been several concerning events here in Memphis for me like getting kicked out of the Chamber without cause, seeing the workforce development system botched by the entitled spooners from the top of the ecosystem and watching business leaders systematically deploy bogus projection accounting to justify excessive incentives, the lost records by the Shelby County Schools also caught my eye.
A few years back, I was calling on the Atlanta School System and would witness rather strange occurrences. Soon after that a cheating scandal was uncovered. The Superintendent, Beverly Hall was fired while Atlanta educators faced prosecution. Here in Memphis when the grading scandal broke, there was a big production of an investigation only to conclude without a verdict and lost records. Lost records ! Are you freakin kidding me ? That's a whole other investigation. But this lack of measurement and verdicts is what underwrites local Memphis decline within a rigged system.
And Smith and Hyde further botched the Memphis workforce development system over five years while dismissing small business solutions, while failed Canadian contracts were awarded. Now business to address the issue after fiver years is slushed out to local non-profits, and multiple out of town players like YouScience, Burning Glass and Talent Pipeline Management. I could have had this matter resolved 5 years ago as a local small business. But that is what corporate socialist do, as a matter of process, is stifle small business and the workforce development system. Its in the data and a design for ecosystem decline.
While there are ups and downs with the business cycle, how can state taxpayers invest in a declining Memphis ecosystem ? Sure the spooner elitist will tell the state what they want to hear and that they will do better. But they really don't know how to do any differently. They only know systems of decline as modeled from Memphis Tomorrow. Listening exclusively to the same people in Nashville will not help Memphis or the State.
And most of all, entitled spooner elitism and corporate socialism doesn't work for anyone, to include in the end, the elitst spooners at the top…..