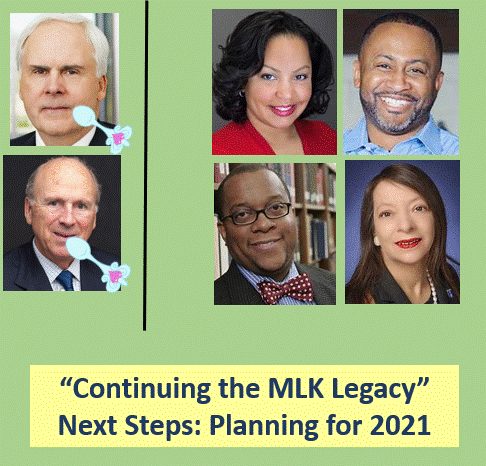 The "Continuing the Legacy" of MLK event came up short on next implementation steps for furthering MLK's legacy in Memphis where runaway elitism reigns supreme. The event was moderated by Wendi Thomas, with panelists Drs. Elena Delavega, Earle Fisher and Charles McKinney.
First the good and appropriate for MLK day, there was high quality oration by powerful speakers in Drs. Charles McKinney and Earle Fisher while referencing MLKs work. Fisher was the primary architect of the Upthe901 Vote campaign. Having produced the groundbreaking Poverty Report, Dr. Elena Delavega used data to support the need to continue the MLK legacy while Wendi Thomas' pioneering journalism regarding the cessation of medical bill lawsuits involving the poor was celebrated. Thomas journalistic efforts saved local residents $11.9M !
Fisher mentioned concern with Memphis Tomorrow, the author of much of the runaway elitism in Memphis, but an attack on Memphis Tomorrow who is down in all categories while their initiatives use your federal, state and local tax dollars was not sustained by the panel nor was there a call for PILOT reform or concerns over the botched workforce development system. Currently major employers are either tax exempt or getting a 75% tax abatement leaving no money to adequately support business growth much less transformational economic development.
Cited was MLK' s quote of "I have almost reached the regreatable conclusion that the Negro's great stumbling block in his stride toward freedom is not the White Citizen's Counciler or the Ku Klux Klanner, but the white moderate, who is more devoted to "order" than to justice; who prefers a negative peace which is the absence of tension to a positive peace which is the presence of justice; who constantly says: "I agree with you in the goal you seek, but I cannot agree with your methods of direct action"; who paternalistically believes he can set the timetable for another man's freedom; who lives by a mythical concept of time and who constantly advises the Negro to wait for a "more convenient season."
McKinney extended the "moderate white" from MLKs quote to include moderate blacks and others. Common themes that rang out were the need for radical activism, higher wages and taxes, checks on over policing / local public safety agenda and speaking to power. Next steps for over policing were for attendees to sign a petition against amending the consent decree. But beyond that, next steps for continuing the MLK legacy were hard to find. The need to organize was consistently referenced but with a focus on 2021 ???
Radical Activism ? Maybe Basic Taxpayer Advocacy First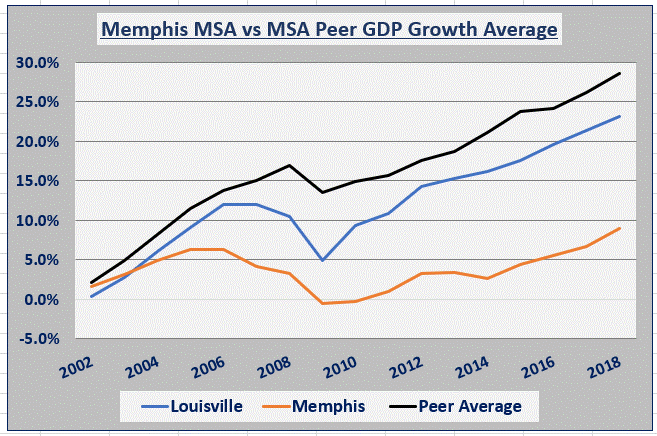 Across the board, implementation is the problem in Memphis with runaway elitism, arguably the #1 problem. Failed publicly funded initiatives routinely occur with a plethora of social justice organizations locally silent in the practice of basic taxpayer advocacy in public chambers. This occurs while everyone remains in planning mode and in the case of "Continuing the Legacy" planning for 2021.
The social justice complex routinely fails to prosecute the business case against runaway elitism in that it is in fact antibusiness as evidenced by peer bottom GDP growth under the corporate socialism of the FedEx/Memphis Tomorrow complex over almost 20 years. People aren't pissed about that ! Runaway elitism is not even good for the FedEx/Memphis Tomorrow complex.
Much less radical activism, social justice organizations are never in public chambers protesting against excessive incentives for the small few, botched public-private workforce development initiatives that have occurred over 5 years or public subsidies for favored nice to have projects. In fact, one questioner asked where is the activism in Shelby County School Board meetings ? Great point, as one of the area's economic development assets is its youthful population. If social justice organizations are trying to impact change and are not present in chambers, where decisions are made, they might as well pack it up.
Earlier this year, I applied to be a journalist for MLK50. As on old white dude, my thinking was that I would add a degree of diversity to the MLK50 effort while focusing my journalistic efforts on making the professional business case against runaway elitism which has not locally occurred.
The business case against runaway elitism would be made though the lens of the taxpayer in a majority African American city with the idea that social justice starts with taxpayer justice. Its an easy case to prove and make with authoritative public data. I am not a professional journalist and was hopeful and open to coaching and editing by such a journalistic professional as Wendi Thomas and her team. But I never heard back for even an opportunity to pitch the idea. That made me wonder if the local social justice effort even wants to sustain and make the easy business case against almost 20 yrs of runaway elitism.
Upon expressed concern to the panel over the lack of basic taxpayer advocacy by, in many cases, publicly funded social justice organizations in public chambers, certain panelists seem to question the "method" and right of the questioner to raise concerns saying that raising such concerns dismisses the work of Wendi Thomas. Wendi Thomas was not even mentioned in the questioner's remarks.
At the same time, the "Continuing the Legacy" event seemed ripe for planning immediate next steps in the practice of basic taxpayer advocacy in public chambers like for the next City Council, County Commission or EDGE meeting. Instead of radical activism, the unachieved threshold, at this point, is sustaining mere taxpayer advocacy. EDGE is easy to raise concerns with $250M in excessive incentives on the heels of a $38M excessive UPS incentive approval.
But the overall next steps charge seemed to be planning for 2021. For whatever reason, planning is implementation in Memphis where growth has stagnated over 20 years. Maybe its because everyone is planning.
Conclusion
The remarkable accomplishments of the panelist should be celebrated – $11.9M ! And the historical references and oratorical representation of MLKs work were second to none and so appropriate for MLK Day. But at the end of the day, vitality and taxpayer advocacy is missing in public chambers for a Memphis community in need as planning seems to be the norm in a 20 year wake of runaway elitism….