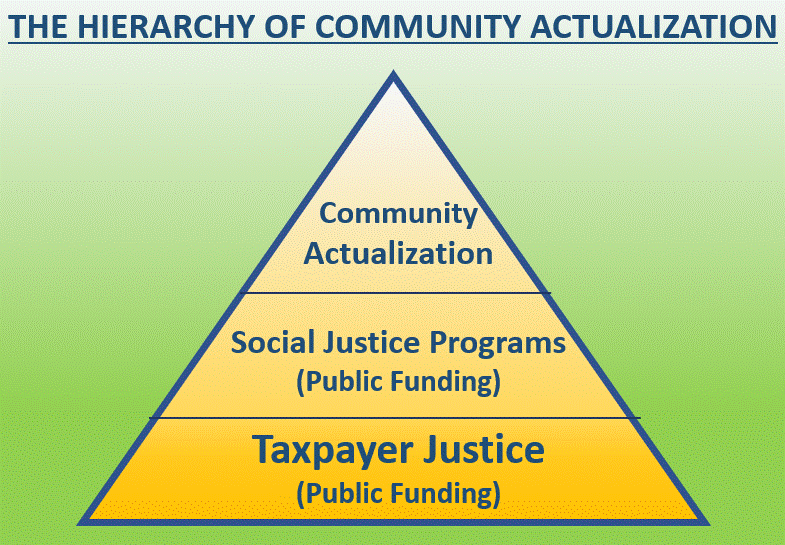 Currently, I am writing a white paper entitled "The Problem is Elitism; Not Racism – The Case for Taxpayer Justice". The paper will conclusively prove that current day imbalances are being accelerated by elitism and not racism. This is important because spending time and energy on solving the wrong problem can result in more of the same while distracting from problem root cause.
In the meantime, as I complete the white paper, I am rolling out some data tools that will be used in the paper. The "Hierarchy of Community Actualization" will be the conceptual basis of the white paper where social justice along with fiscal conservatism informs taxpayer justice.
Next, I am launching a locally owned small business innovation in the MWBE Dashboard measurement platform. The platform can be accessed by clicking on the MWBE button at the top of this page or accessing http://mcclmeasured.net/mwbe.
Both, The Hierarchy of Community Actulaization and The MWBE Dashboard are scary in their simplicty. Both are designed to help Memphis evolve out of the stone age through public measurement and effective governmental oversight.