During the Fall of 2014, I began working on a workforce development initiative in Memphis.  I have a BBA with a Major in Finance from the University of Memphis, a Masters of Science Degree in Curriculum, Instruction and Technology and am a certified Global Career Development Facilitator (GCDF). The target workforce initiative was the Greater Memphis Alliance for a Competitive Workforce (GMACW).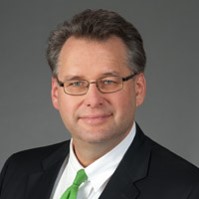 The Memphis Tomorrow Fast Forward initiative had identified workforce development as an urgent need to support Memphis/Shelby County economic development efforts. Memphis Tomorrow is a community development organization founded in 2001 and is represented by the top CEOs in Memphis that is focused on public safety, workforce and economic development efforts. The Memphis Tomorrow Fast Forward initiative chaired by the Memphis Tomorrow Executive Committee, launched in 2011 and facilitates the administration of community development initiatives through a range of 501c3 non-profits that are often funded in large part with federal, state and local taxpayer dollars.
Having worked in communities across the country which all have dysfunction and less than efficient operations, I began to notice a peculiar amplified lack of a sense of urgency in Memphis with Memphis Corporate Community Leadership (MCCL) in general. As a native Memphian, given the Memphis decline in comparison to their municipal peers without an external event, this corporate community leadership behavior piqued my interest. So I began to conduct research while also pursing professional business interests in the area of workforce development.
Further, I noticed a lack of investigative press coverage of MCCL and the questioning of the progress of Memphis Tomorrow initiatives  in particular. I theorized that this is because Memphis Tomorrow Board Members are in large part either the employers, customers or donors of most Memphians. This reality would perhaps dissuade the local press and the public in general in questioning the progress of Memphis Tomorrow initiatives.
Given the above, I saw a need to raise concerns related to MCCL for the public benefit of Memphis since the progress of the Memphis ecosystem is largely related to the success of publicly funded MCCL initiatives. That is what this site is about. The site attempts to quantify the progress of select MCCL initiatives in terms of Memphis/Shelby County tax dollars; a language that everyone can understand while also providing solutions.
Joe B. Kent – Owner, Pathtrek, LLC.