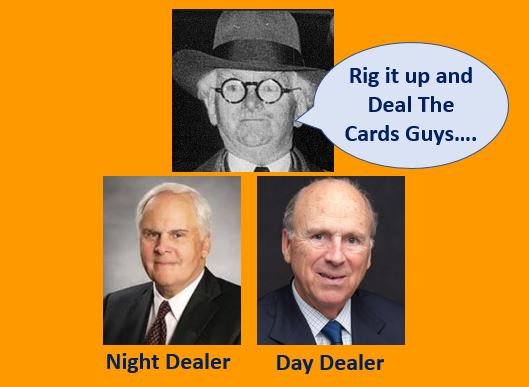 Memphis still lacks an economic development plan after the unfortunate dismission of the Amazon Road Map over a year ago. The University of Memphis published the policy pronouncement entitled "We Are Not Lost – Amazon Gave Us A Road Map" and it has received little if any mention in local economic development planning efforts. Instead, under the guidance of deficient corporate community leadership, Memphis limps along without a plan from the Greater Memphis Chamber in what appears to be a "planning" as opposed to an "economic development" juggernaut thereby underwhelming current efforts.
Saddled with deficient Memphis Tomorrow corporate community leadership, its not surprising the local University of Memphis policy pronouncement was dismissed by the corporate elite establishment. The policy pronouncement championed 1) career ready workforce 2) public transit 3) quality universities 4) quality of life 5) efficient air travel and 6) responsible tax incentives to attract economic development. But that was not good enough for local elitist.
Having worked in communities across the country, Memphis is the only place that I have seen that routinely dismisses entire segments of ifs population while expecting to grow. When confronted with facts regarding the local corporate establishment, local legislators are more offended by the rhetorical slant against establishment leaders than they are the systemic dismission of 1 million taxpayers. Don't worry legislators, "Big Daddy" Fred Smith is going to be okay.
The establishment dismission includes a lack of Council representation for 200k, 60k students under-served with disconnected workforce development services, a stifled small business sector, excessive tax abatements and the slow walking of public transit funding support.
Memphis Tomorrow
The fact is that Memphis is saddled with a Memphis Tomorrow corporate community leadership complex that fires folks for having a bad year while this crew has had a bad 18 years guiding local economic and community development. Memphis Tomorrow is a CEO organization, founded by Joseph Reeves "Pitt" Hyde III and includes FedEx representation, that promised a better community for all while facilitating the creation of a number of government funded nonprofits.
But Memphis Tomorrow is down in all their categories of public safety, workforce and economic development. Hyde has served somewhat as the local education policy czar while disconnected workforce development efforts have persisted for the last 4 years. These efforts occur on the back of non-domestic contract award that has left local business and the community reeling with costly workforce development deficiencies.
Meanwhile, a local establishment press accommodates the complex with a lack of critical coverage further entitling unchecked taxpayer funded efforts and rigging the system.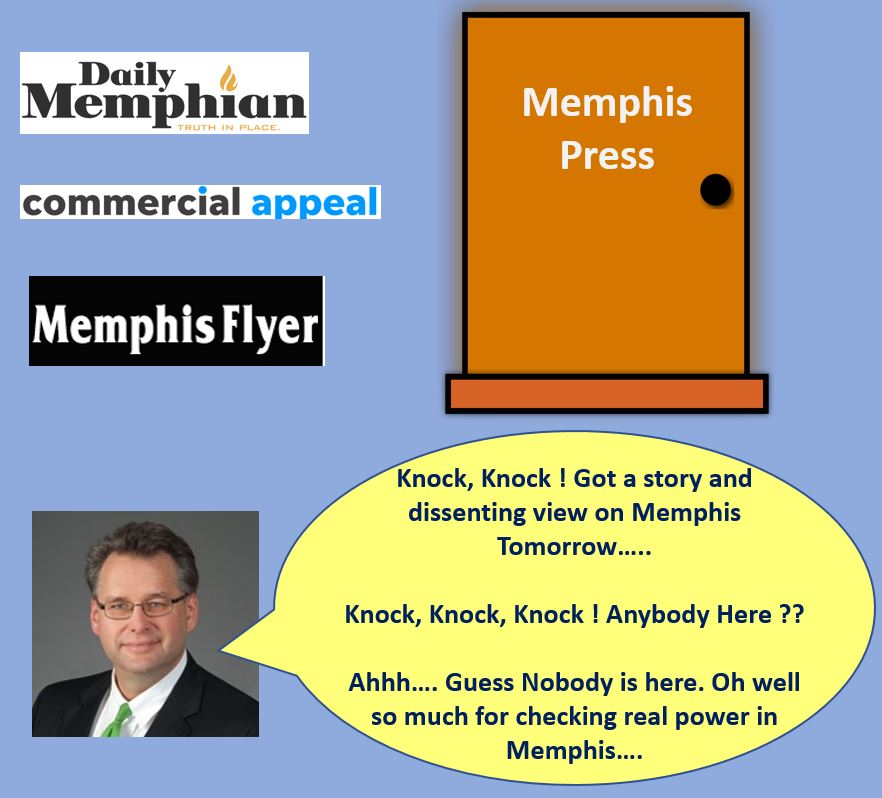 FedEx
From his corporate perch in the heart of the Poplar TIF District, "Big Daddy" preaches open markets to a global audience. FedEx's innumerable global commerce accomplishments have been cradled and accommodated by a city left behind in Memphis with a closed business corporate welfare rich culture that has historically served the small few. Terry Roland and Kenneth Whalum, representing opposite sides of the political spectrum, both referenced the corporate welfare culture in Memphis on the most recent Informed Sources broadcast.
The Poplar TIF District is mentioned because its one of many corporate/real estate welfare benefits that serves the few. The Poplar TIF was sold on the baseless claims that it would create 7,000 jobs and the existence of traffic congestion. Some TIFs make sense for economic development purposes but not this TIF. The Poplar TIF commits significant revenue increases over the next 20 years to the most affluent area of the City as many parts of the City in need get further left behind.
The Poplar TIF is one of many examples of a local corporate welfare culture. The dealers in this local game of economic development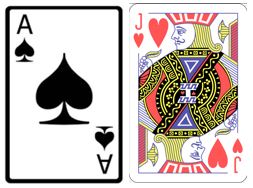 Blackjack are always the same corporate elite as the taxpayers are dealt scraps in disconnected workforce development, a stifled small business sector and inadequate public transit. It would be nice to rotate the dealer in this local Blackjack game, which would give taxpayers a chance at a winning hand, but local public officials constantly surrender the deal to the same crew.
Sitting above the political spectrum in Memphis and on the international stage, the entire world knows FedEx's position on trade, gun and tax policy, while its home in Memphis, a city left behind, has no idea of FedEx's position on the lack of City Council representation for some approximately 200k dismissed voters. And on the international stage, FedEx has sat back and enabled local disconnected workforce development efforts that consisted of a Canadian contract award that has fallen flat leaving 60K students and a community in need under-served and taxpayers with a $15M taxpayer shortfall. As far as the national stage, FedEx has been a leader in more "Trickle Down" economics.
"Trickle Down"
"Trickle Down" economics is a lie. But Memphis has been saddled with it both on the federal and local levels. FedEx along with other corporations just last year pushed through an unneeded  corporate tax cut during an economic expansion. And, Dr. Matt Murray of the University of Tennessee just reported to the Governor, pertaining to corporate tax cuts, that, "deficits will raise interest rates, the volume of the dollar and contribute to large international trade deficits, all of which will weaken growth."
National reporting today confirms Murray's projection based on the fact that the national debt is at an all time record level having increased $2 trillion under Trump. $2 trillion is $2,000 billion with fiscal conservatives having left the building a long time ago.
On the local level, excessive tax abatements have promised a non-forthcoming trickle- down effect using bogus incomplete accounting to justify excessive tax abatements for existing companies and real estate interests. This excessive tax abatement policy is estimated to cost dismissed taxpayers $250M+. The former benefits the small few as inadequate public transit and challenged workforce / small business development efforts persist.
Once leaders that desire to evolve the community ecosystem fully understand that the challenge is PIGS at the top of the ecosystem, then Memphis has a chance but until they do, expect more decline under a "In Corporate Pigs We Trust" mantra. See the below graph that shows the lie of "Trickle Down" since its inception in 1980 compared to 2014 with exploding income inequality.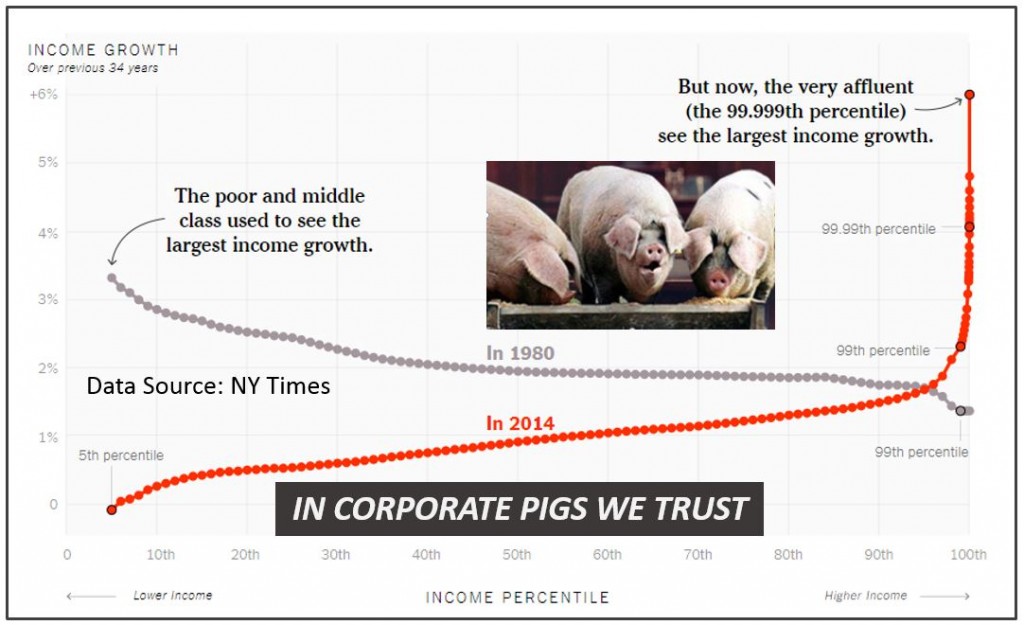 Conclusion
Memphis is saddled and trapped by a deficient Memphis Corporate Community leadership complex. The cost to taxpayers are estimated to be $124M per year in Memphis/Shelby taxpayer shortfalls. The way Memphis Tomorrow can help is to come up with $1.5 Billion upfront, stop rigging up the system and feeding off the taxpayers. Unfortunately, a locally rigged system is all that Hyde and Smith really know. Its what they grew up with during the Crump machine era. Its what they had then and its what we have now. And it's a rigged system that won't work in a global economy.
About This Site –  Memphis Corporate Community Leadership (MCCL) Measured
With a special focus on Memphis Tomorrow, MCCL Measured is the first ever and exclusive tool to attempt to measure the effectiveness of Memphis Corporate Community Leadership efforts that use taxpayer money. The site is designed to facilitate financial literacy education regarding taxpayer funded initiatives. Additional videos and resources can be found by browsing the entire site or at http://mcclmeasured.net/resources .